So I picked this bike up for $300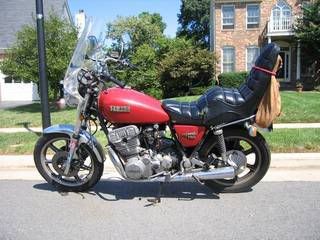 I invested probably $800 of parts and labor into it, and I finally get to pick it up and go for a ride today! She is a beautiful red, 1978 Yamaha XS750 Special! Being a new "biker" I figured it wasn't quite Harley time for me. I should learn on something cheap. What I didn't know is how sought after this particular bike was. I've been offered $2500 for it when it gets up and running.
But I've fallen in love with it, and cannot wait to enjoy it! I had the brakes redone, the carb redone, oil changed, gas tank drained and cleaned, new battery and inspection. I am SO excited! Thank God for my Velocipede!